RESIDENT SERVICES
Our Staff Is On Call 24/7. Kokoro Is Here For You.
Kokoro Is At Your Service
Kokoro offers amenities and services designed to add more ease and comfort to your life. This attention to detail by our friendly staff gives our residents the freedom and time to pursue their interests and enjoy retirement living in the heart of San Francisco.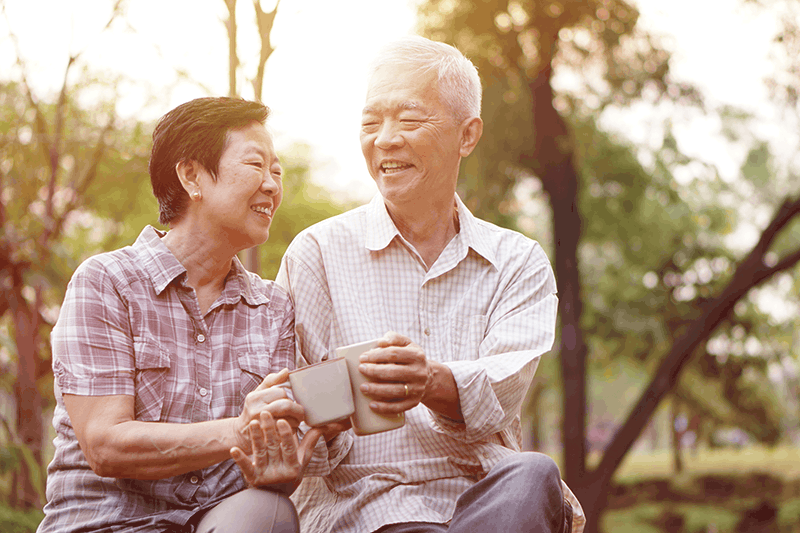 Dining
At Kokoro, we offer a healthy and delicious assortment of food options. Residents are served three nutritional meals a day plus snacks with an option of Asian or American cuisine.  Family-style dining in a beautiful, spacious dining hall.
Beautiful Apartments
Kokoro provides a variety of apartment styles to fit your unique, individual taste. All apartments feature a bathroom, kitchenette, and an emergency call system. The one-bedroom apartments and some studio apartments are available for double occupancy.  
Recreation & Activities
On-site we have an outdoor courtyard, roof-top deck, interfaith altar/chapel, library, reading areas, and a peaceful sanctuary where you can enjoy your own privacy or join social and recreational activities, including Japanese traditional crafts and hobbies.
Safety
All efforts are made to ensure the safety and security of our residents. We offer 24-hour security, with secure entries, on-site personnel, individual apartment emergency call system and video surveillance without invading our residents' privacy. 
Health & Wellness
Kokoro offers a variety of programs to improve the health and well-being of our residents.  We offer strength training, daily exercise programs, and spiritual wellness programs that are taught by staff and volunteers. Enjoy the benefits of working out with a group of friends.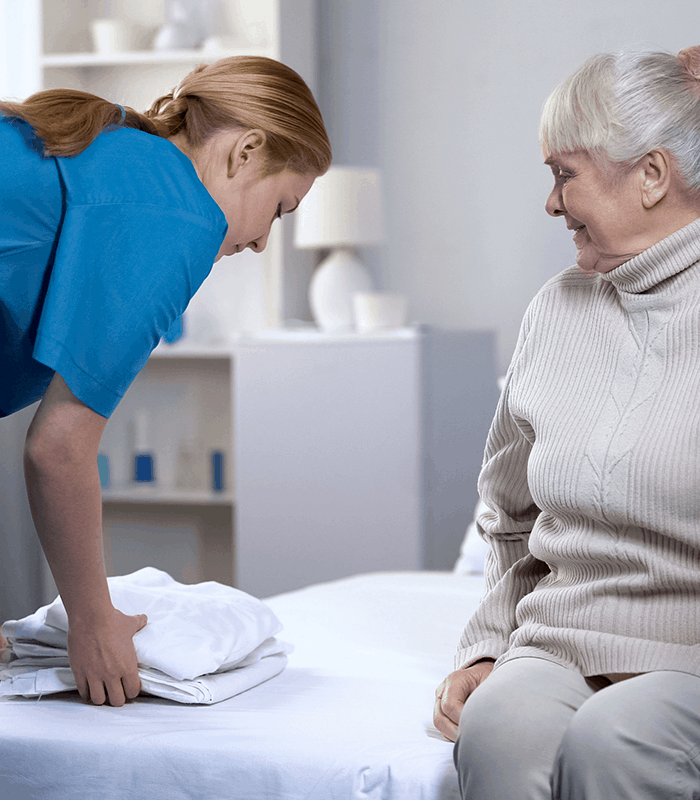 Housekeeping
Kokoro acknowleges the importance of maintaining a clean living space. Our housekeeping staff provides weekly cleaning and linen services. We are a dedicated and conscientious team, committed to the utmost in quality for the care of your apartment.
Guest Residency Program
The Guest Residency Program provides an opportunity for respite to family members providing care for a loved one at home on a daily basis.  While their loved one is cared for at Kokoro, family members can take a vacation, a business trip, or a break from caregiving.
This service is also offered to potential residents who would like the opportunity to sample the lifestyle and discover the physical, mental, and emotional benefits of Kokoro before making a decision.
The program can also be used as a temporary safe haven for those in need of personal assisted care following  surgery or hospital stay.
To learn more, Call: (415) 776-8066 extension 11.
Life Enrichment Program
Activities are an important aspect of life at Kokoro Assisted Living. We look at how to best interact and create an environment where residents can be at their best physically, socially, cognitively, and spiritually.
Physical Fitness
Our activities program emphasizes physical fitness in order to increase mental and physical functions such as balance, flexibility, strength, and mobility. Classes are taught by staff and volunteers who have been trained in different aspects of movement and strength training. Breathing and meditation are also included.
Mental Function and Social Interaction
Small group activities that increase mental function and social interaction include scrabble, hanafuda, bingo, discussion groups, field trips and outings, and puzzles. A pastor from the Japanese American Religious Federation visits us and leads us in a spiritual discussion group and service.
Japanese Culture
At Kokoro, we also emphasize Japanese culture with classes such as calligraphy, Japanese singing, tea ceremony, origami, activities in both English and Japanese, and the celebration of Japanese holidays. We also celebrate American holidays as well as regional festivities the Cherry Blossom Festival.
Creativity
Creativity and expressing ourselves is also very important and needed, at any age. We have crafts projects, gardening and creative movement classes.
At Kokoro, we strive to enjoy our lives and create opportunities for each resident to be a part of this active, caring community: physically, socially cognitively, and spiritually.
Please Complete The Form Below
Or Call Jimmy Murota — (415) 776-8066 x11
Mind, Body & Spirit is Our Mission
Contact us to schedule a tour.
1881 Bush Street, San Francisco, CA 94109